Michelada mexicana is a popular Mexican beer cocktail that is made using beer, lime juice, hot sauce, and other ingredients. It's a refreshing and flavorful drink that is perfect for hot summer days. In this article, we will explore how to make a Michelada and where to buy the ingredients required for it.
How to Make a Michelada?
Ingredients
1 bottle of Mexican beer
1 lime, cut into wedges
1 tablespoon of hot sauce
1 tablespoon of Worcestershire sauce
Salt or Tajin seasoning for rimming the glass
Ice
After collecting the ingredients follow the below steps
Rim a tall glass with salt or Tajin seasoning.
Squeeze a lime wedge into the glass and then drop it in.
The Worcestershire sauce and spicy sauce should be added to the glass.
After adding ice to the glass, pour the beer into it.
Stir gently and garnish with a lime wedge.
You can adjust the amount of hot sauce and Worcestershire sauce to your taste.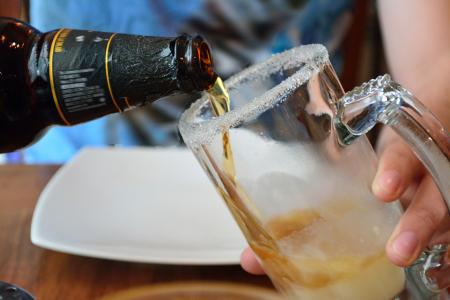 Where to Buy Michelada Ingredients?
The ingredients required to make a Michelada mexicana can be found at most grocery stores and Mexican markets. Tienda Mexicana is an excellent place to buy the ingredients for a Michelada, as they specialize in authentic Mexican products.
The shop contains a wide selection of Mexican beers, including Corona, Dos Equis, and Modelo Especial.
Limes can be found at most grocery stores.
The shop contains a variety of hot sauces, including Tabasco and Cholula for sale.
Worcestershire sauce can be found at most grocery stores over Mexico.
Tajin seasoning is a popular Mexican seasoning that can be found at Tienda Mexicana.
By shopping at Tienda Mexicana, you can be sure that you're getting high-quality and authentic ingredients for your Michelada.
Few tips to take your Michelada to the next level:
Experiment with different hot sauces
There are different types of hot sauce available, each with its unique flavor. Try using different hot sauces to give your Michelada a unique twist.
The fresh lime juice will give your Michelada a bright and zesty flavor that can't be achieved with bottled lime juice.
Garnishing your Michelada with celery, pickled vegetables, or even shrimp can add a new level of flavor and texture to the drink.
Micheladas are often served with snacks such as peanuts or chips and salsa. Pairing your Michelada with a snack can enhance the overall experience.